Download the Grasshopper definition
There are several places where you can download the Grasshopper definition that was uploaded to create a ShapeDiver model.
At the moment, this option is only available to the owner of the ShapeDiver model, as well as for owners and administrators of an Organization.
Model cards in the library
The Download option is available from the context menu at the bottom right of model cards.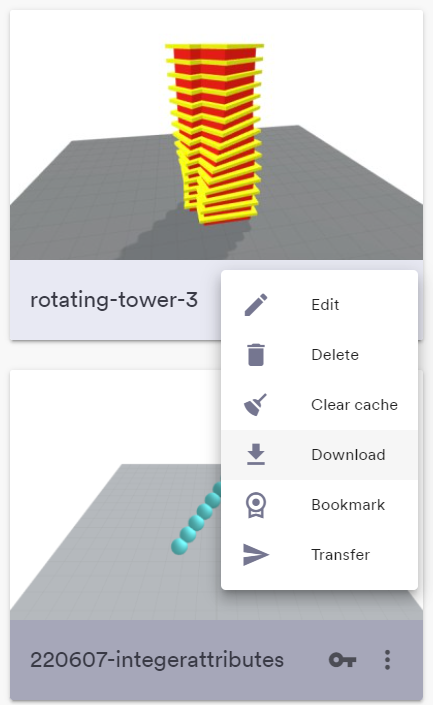 Library table view
The download option is available in the list of actions at the right of the table view:

Model view page
The download button above the viewer canvas in the model view page gives several download options, among which the option to download again the Grasshopper definition: