All organization members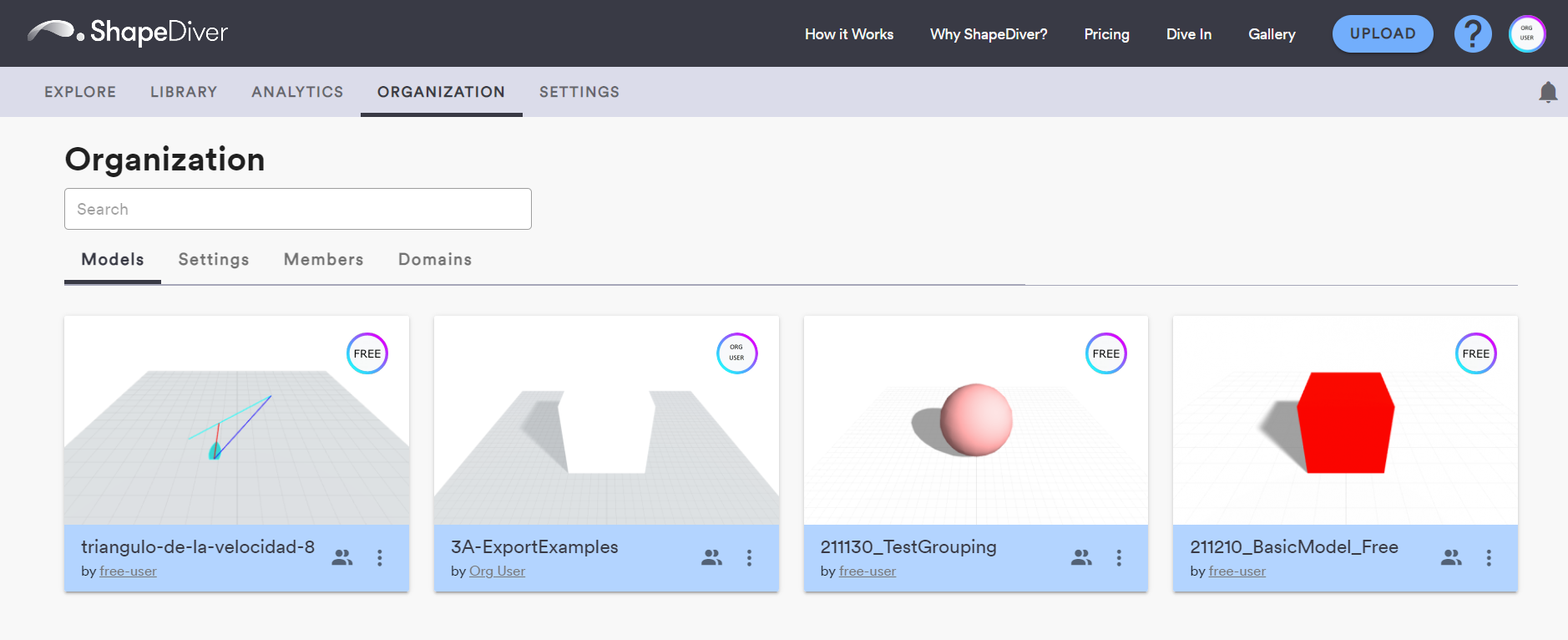 Under the "Models" tab, you can browse all the models from yourself and other members of your organization that have their visibility set to "Organization". Users outside your organization do not have access to these models. They can easily be identified through their blue card header.
You can include these models in your own library by bookmarking them, either using the context menu of the model card or directly on the model view page. Afterwards, they will also appear under the "Bookmarked" tab of your library.
Managers, Administrators and Owners

On top of the models wit the "Organization" visibility level, Managers, Administrators and Owners have access to extended filters on the top right of the section and can list models with any visibility inside the organization.