Transfer a model to another user
This feature is only available for Designer users and above.
The "Transfer" option allows you to transfer the ownership of one of your models to another ShapeDiver user. Find it in the context menu of the model card in the library or the list of actions in the table view:
The transfer dialog lets you search for a ShapeDiver to whom you want to transfer your model. You can search using the first and last name of the user, or their username. Note that only Designer users and above will be available in search results.
If you cannot find the user you are looking for, assuming this is not a free user, it is likely that this user setup their profile as private. Ask them to make their profile visible to find them in the search results.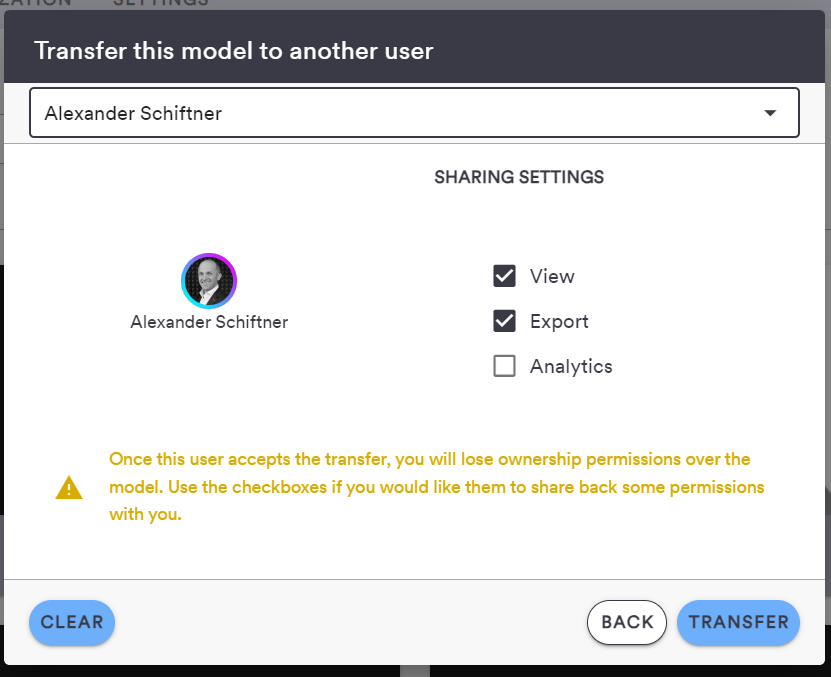 Once you select a user and click on "Transfer", a transfer request is sent to the target user. They will receive a notification about the request and have the option to accept or deny the transfer request: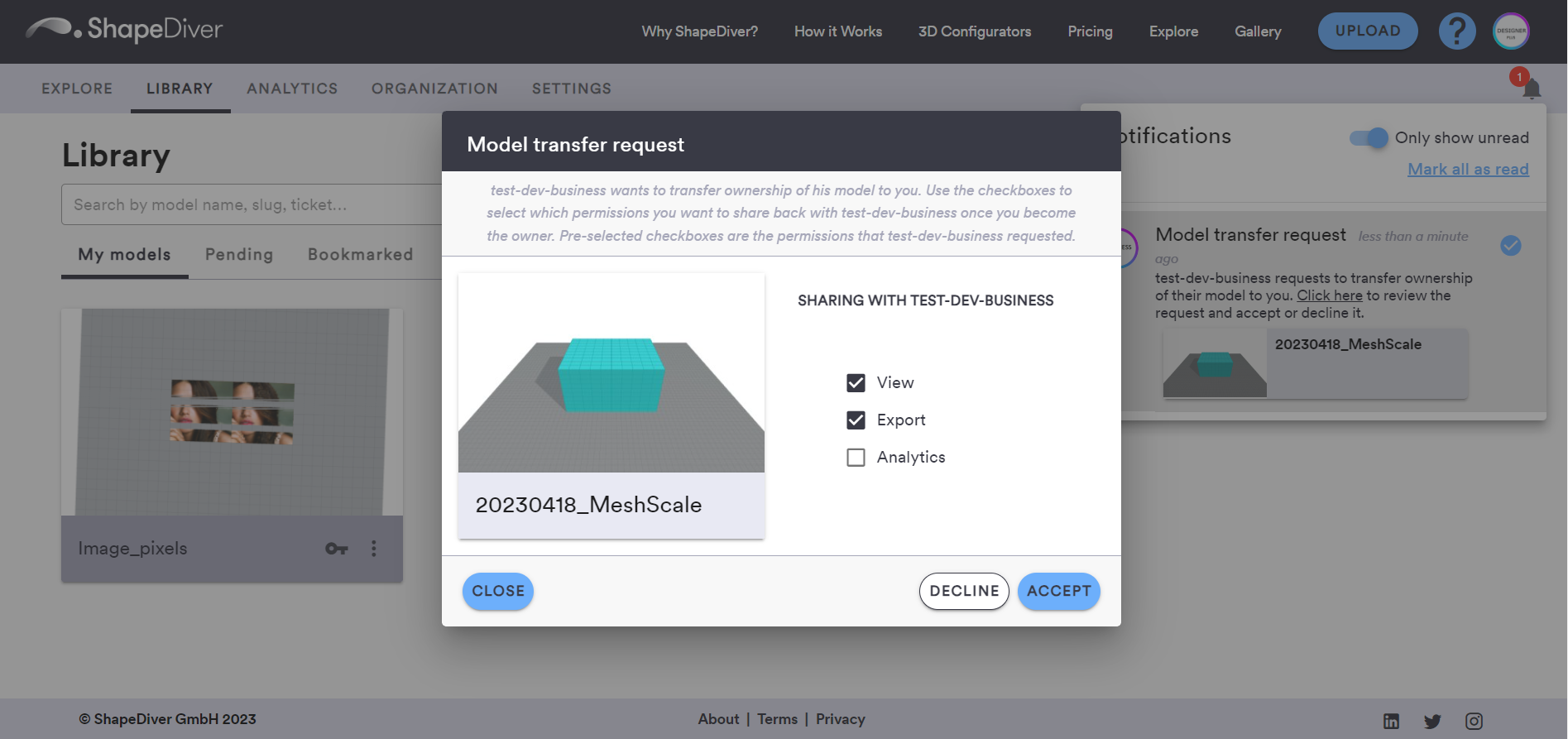 You will be notified again about their decision once they pick one of these two options.
"Share back" options
Once a user accepts your transfer request, you will lose ownership permissions over the model. In case you still want to retain some permissions over the model, you can ask the target user that they share back some of the model capabilities. At the moment, three options are available:
View: request a permission to still be able to open and interact with the model

Export: request a permission to still export files from the model

Analytics: request a permission to still explore the analytics associated with the model
The target user is notified about the permissions you would like to receive back after the model transfer. They will have the option to accept your requests or deny them individually before accepting the transfer. In case some permissions are shared back with you, you will also receive a notification about those: